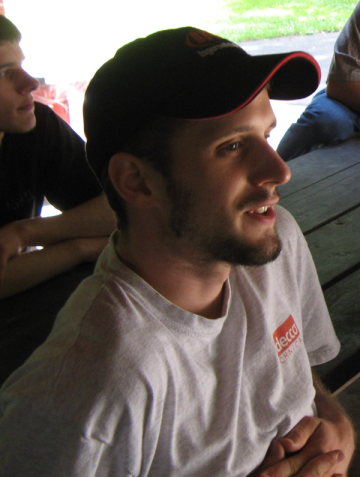 I went to Binghamton University in 2002 intending to learn Graphic Design, graduated with a degree in Literature and Rhetoric, and got a job at a factory running reports with Microsoft Access. Then I got a permanent position with the company in a department I had nothing to do with in my previous role. Between enrolling in college and the summer of 2007 I lived with my grandparents; now I live on my own in an apartment.
It seems that just when I think I have a pretty good idea of what my next move will be, something unexpected happens and my llife heads off in a direction I would not have guessed. Presently I'd like to extend my database skills to platforms more robust than Microsoft Access.
I have interest in many pursuits but devotion to none of them. Recently I've been writing more. When I get a little time I've been refinishing some grand old mirrors I picked up for free, but for the most part I keep myself occupied by working overtime and cooking supper.