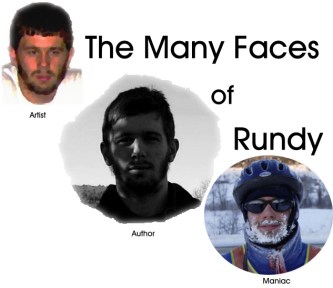 I write, mostly. When I am not writing or reading I like to design websites, paint and draw, bicycle, spend time outside, take photographs, and putz around–not necessarily in that order.
The existence of Purdyville.com is due to my efforts, though other people contribute content. I am currently absent from Purdyville tending to my ailing Grandparents. I keep pretty busy.
A large selection of my writing can be found at my website Letters From a Silverware Thief. Apparently some people really enjoy my writing.
I also have a published novel The Stuttering Bard of York, which can be found on my offical writing website Creative-Vapors.com