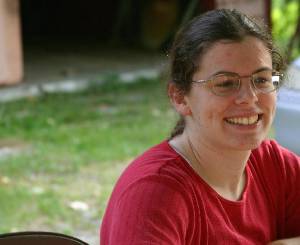 Titi enjoys sewing, gardening, cooking and baking. Currently, she is also learning how to knit socks, and working on hand quilting a quilt in honor of her parent's 25th wedding aniversary. Which, yes, is already past.
When she is not filling hungry mouths, or teaching herself college-level sewing (pattern drafting and design), she can also be found trying to grow vegetables. Both the ground and the weather are recalcitrant, but she can usually manage a bumper crop of rocks and weeds. And the occasional vegetable.
She is also the unofficial nurse practitioner of Purdyville, attending to slivers, strained muscles, and anything that involves blood.
She can be found at the Ethereal Land in The Troll Cave and as Tatterdemalion.